7 Reasons to Celebrate in 2020
June 15, 2020
---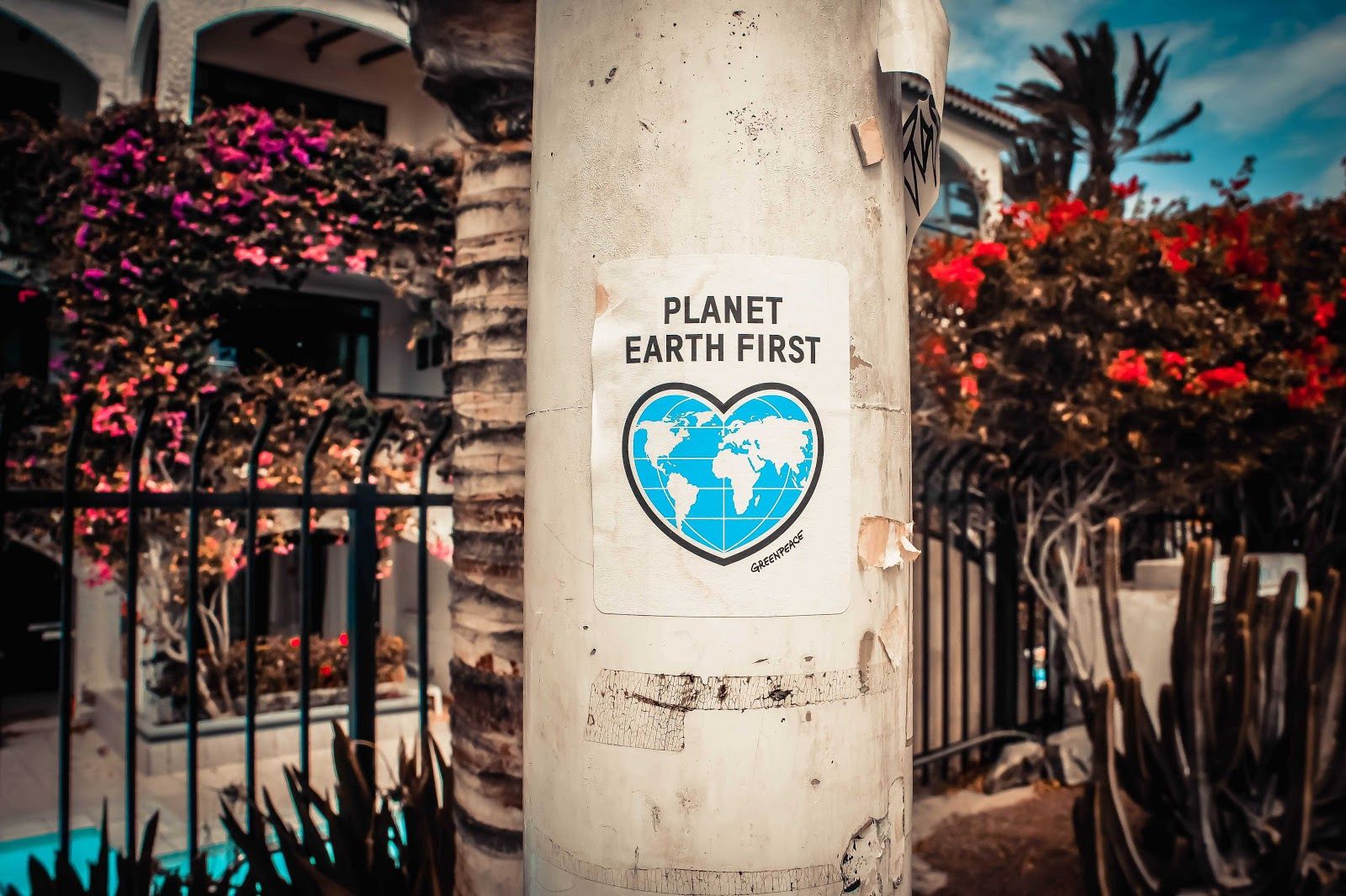 Ready for some good news?
Since we're all currently living in 2020 — let's assume that's a YES.
June 5th was World Environment Day!  And, in celebration, we think it's important to share a few of the positive current events happening around the world.  We like wins, big and small, and we're always happy to cheer on our planet!
1. Scientists believe the ozone layer is recovering. 
Figured we'd start out with a bang.  I mean, this one is huge.  Paul Newman, chief scientist for Earth Sciences at NASA's Goddard Space Flight Center states, "If there were no ozone layer, the Sun would sterilize Earth's surface."  Yikes… 
Quick breakdown:
Ozone is a chemical made up of 3 oxygen atoms

It's found roughly 8-30 miles above the earth's surface

It absorbs harmful ultraviolet (UV) radiation from the Sun
Basically, it's this precious barrier between all living organisms on earth and the harmful effects of the sun.  Chlorofluorocarbons (CFCs) are a class of compounds previously used in refrigeration.  Once deemed, "a miracle" for their human-safety qualities, it was later discovered they posed an immense threat against the Ozone Layer.  Thankfully — the Montreal Protocol was enacted — which ended their use and essentially saved the world in 1987.  Now, some 30 years later, we're seeing the improvements.  We're not out of hot water yet, as, "It will be a long, bumpy road, but we're headed in the right direction. We just need to be patient and keep up the good work."  Hey, we can get behind that!
2. Britain went coal-free for the month of May, the first time since 1882. 
That's right, the first time since the INDUSTRIAL REVOLUTION — wild, huh?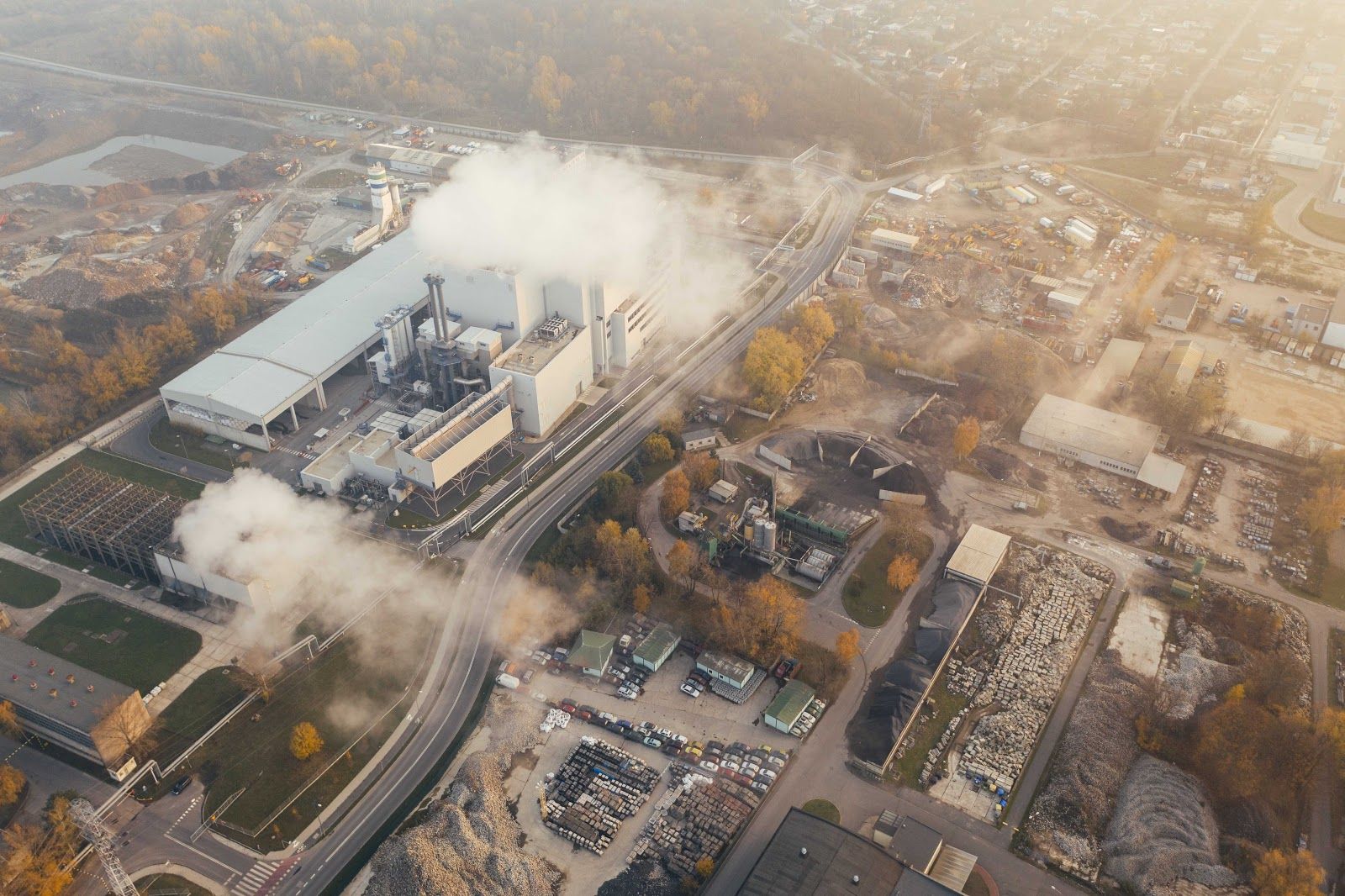 How'd this happen?
The demand for coal has decreased due to COVID-19

The country has diligently made efforts to reduce its reliance on fossil fuels

Britain has made major headway in renewable energy, notably in its solar initiatives
3. The amount of carbon dioxide generated by humans fell 17% in April, with aviation's carbon footprint shrinking by 60%. 
Alright, no secret here.  This is a direct result of the COVID-19 global pandemic.  You have heard of a silver lining though, right?  Most importantly, this statistic shows us the direct impact our busy lives have on our planet — and the first step toward correcting a problem is recognition of the problem.  Maybe this is our chance at a "new normal" where we prioritize keeping those carbon emission numbers down!
4. 2020 will be the second year in a row that no whales will be legally hunted in Iceland.
It's definitely time for Captain Ahab to retire.  I mean, who doesn't love whales?  They're the gentle giants of the sea.  (Iceland, Norway, and Japan have consistently had trouble following the International Whaling Commission's 1986 pause on whale hunting).  The humpback population has gone from a mere 450 in the 1990s to 25,000 today as a result of that pause.  Whales are major players in the ecosystem, so this is a big move for Iceland and a great example for other countries to follow.



5. Australian scuba tours are planting new coral every day. 
According to Reasons to Be Cheerful, "Australia's tourism economy is at a standstill, leaving the country's tour boats bobbing in the harbors. Now, some of those companies are repurposing their idle vessels — and staff — for coral restoration missions along the Great Barrier Reef."  Talk about a great use of time and resources!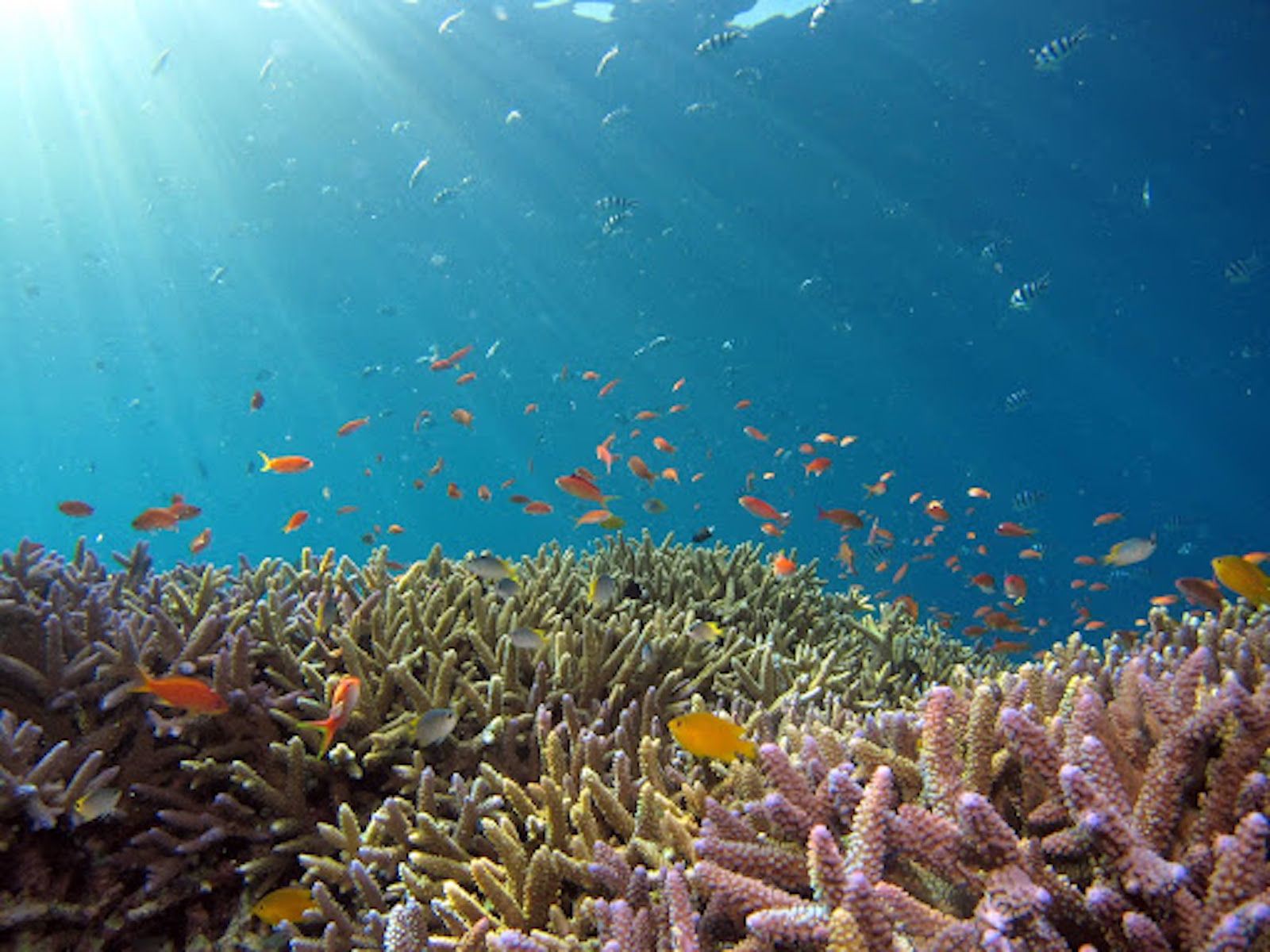 Coral Reefs:
Contain one of the most diverse ecosystems on the planet

Protect coastlines from tropical storms and wave actions

Buffers shorelines, preventing loss of life, erosion, and property damage

Oh, and they're crazy beautiful — very important
6. A Canadian startup is planning to plant 1 billion trees!  Wait just one second, did you say billion, with a "B"?  Sure did.
"Every year our planet loses 13 billion trees and regains less than half of that.  We started Flash Forest with one clear goal: healing our planet's lungs.  Until that job is done, no other job matters."  
The team at Flash Forest has a clear objective, and they're utilizing the latest technology (mapping software, drone technology, ecological science) to change the world.  In May 2020 alone, they're planning to plant 40,000 trees, with a goal of ONE BILLION by 2028.  At Living Lands & Waters, we're no stranger to making a difference planting trees, did you know about our MillionTrees Project?
7. Living Lands and Waters has removed more than 10 million pounds of trash from America's waterways! 
As we're sure you're aware, the world's oceans are filled with trash.  But did you know that 90% of all the garbage in the oceans came out of rivers?  No kidding.  
Our mission is clear:
To aid in the protection, preservation, and restoration of the natural environment of our nation's major rivers and their watersheds.

To expand awareness of environmental issues and responsibility encompassing our rivers.

To create a desire and opportunity for citizens to take an active role in helping to make a cleaner river environment.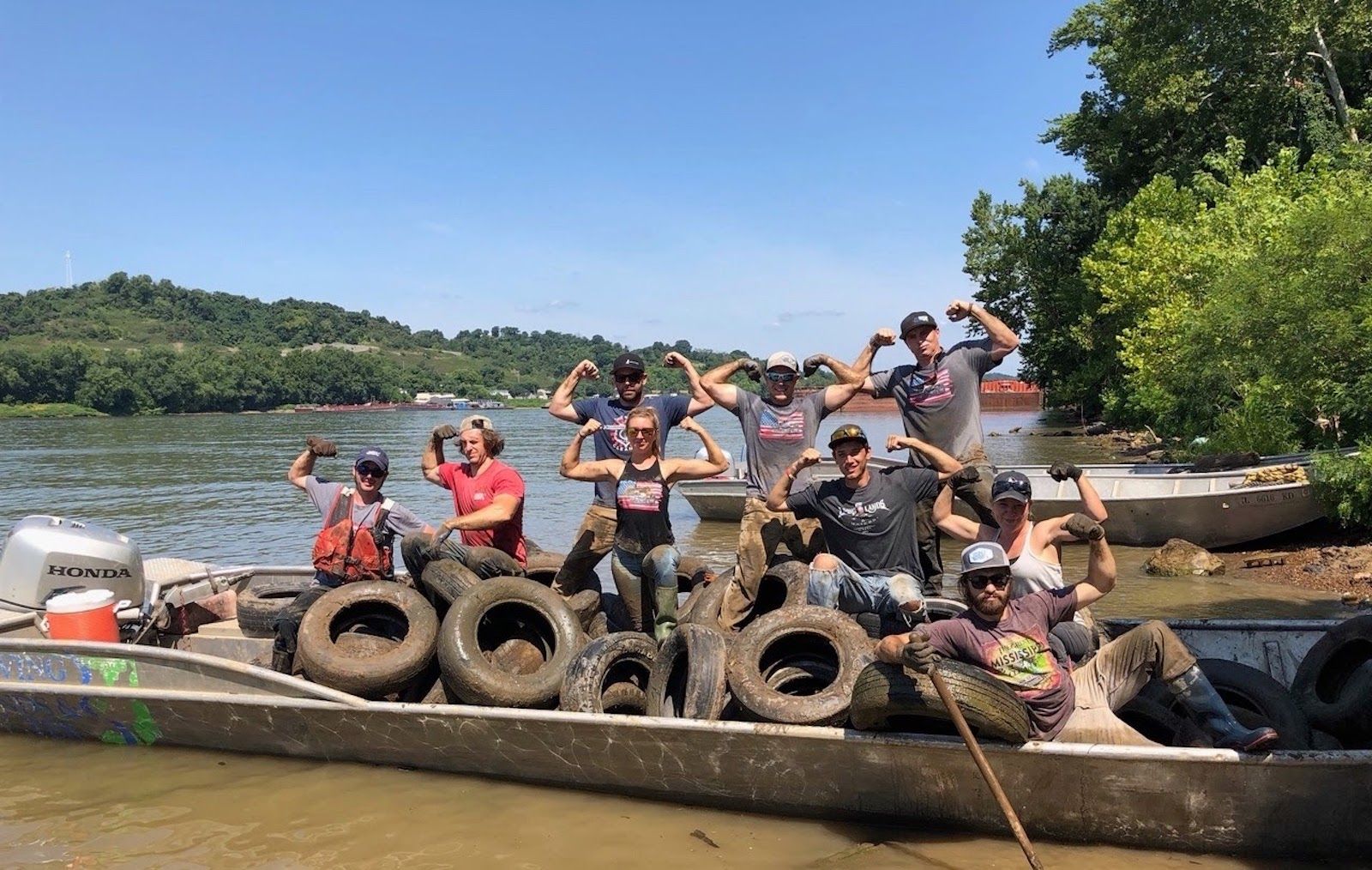 Living Lands & Waters has been a staple in the environmental movement since Founder Chad Pegracke started the organization in 1998.  Exceeding 10 million pounds is an enormous feat, and a milestone for the organization — for these guys though, they're just getting started!  Curious how a $20 donation translates to 7 POUNDS of trash removed from our waterways?  Check out this video to find out more.
2020 has been one heck of a year.  No one's going to argue.  But we're still here, working to clean up America's waterways, and striving to maintain positivity in an often chaotic world.  Stay tuned for more!
---
Authors note:
Tom Bostrom is a freelance copywriter specializing in the mental health, travel, and sustainability industries. He is a former Living Lands volunteer, avid environmental advocate, and proud brother of "JB" (LL&W's Operations Manager).