ABOUT US:
Headquartered in East Moline, Illinois, Living Lands & Waters is a 501 (c)(3) environmental organization that was established by Chad Pregracke in 1998. Since the organization was founded, Living Lands & Waters has grown to be the only "industrial strength" river cleanup organization like it in the world.
Spending up to nine months a year living and traveling on the barge, the Living Lands & Waters crew hosts river cleanups, watershed conservation initiatives, workshops, tree plantings and other key conservation efforts.
OUR MISSION:
We like wins. Big or small. But, what's a win to us? Our mission is threefold: 
To aid in the protection, preservation, and restoration of the natural environment of our nation's major rivers and their watersheds.
To expand awareness of environmental issues and responsibility encompassing our rivers.
To create a desire and opportunity for citizens to take an active role in helping to make a cleaner river environment.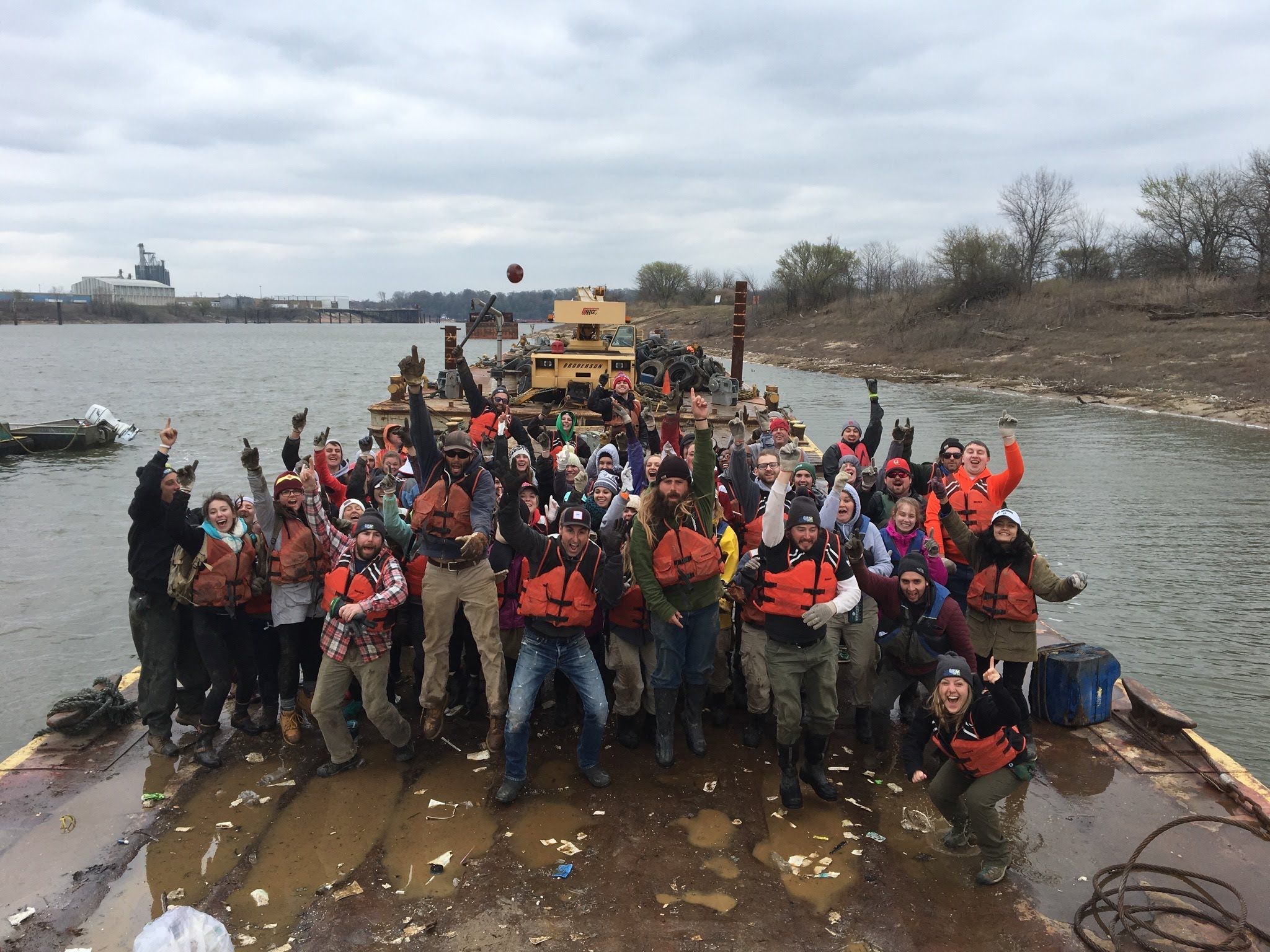 13 MILLION POUNDS!
With the help of over 126,500 volunteers and countless supporters, we're excited to announce that we've removed over 13 MILLION pounds of garbage from America's rivers. Check out our video below (an oldie but goodie) to see and learn more about our operation!
HOW IT ALL BEGAN:
Check out some of the earliest photos of Living Lands and Waters on Flickr!