MILLIONTREES PROJECT
---
MillionTrees Project Goals
To grow and plant one million+ trees

Re-establish native, nut-bearing, hardwood trees along waterways and within communities

Provide shelter and a viable food source for wildlife and migratory birds

Increase biodiversity

Help reduce erosion and run-off

Improve water and air quality

Mitigate the impacts of climate change

Create awareness regarding the value of planting native hardwoods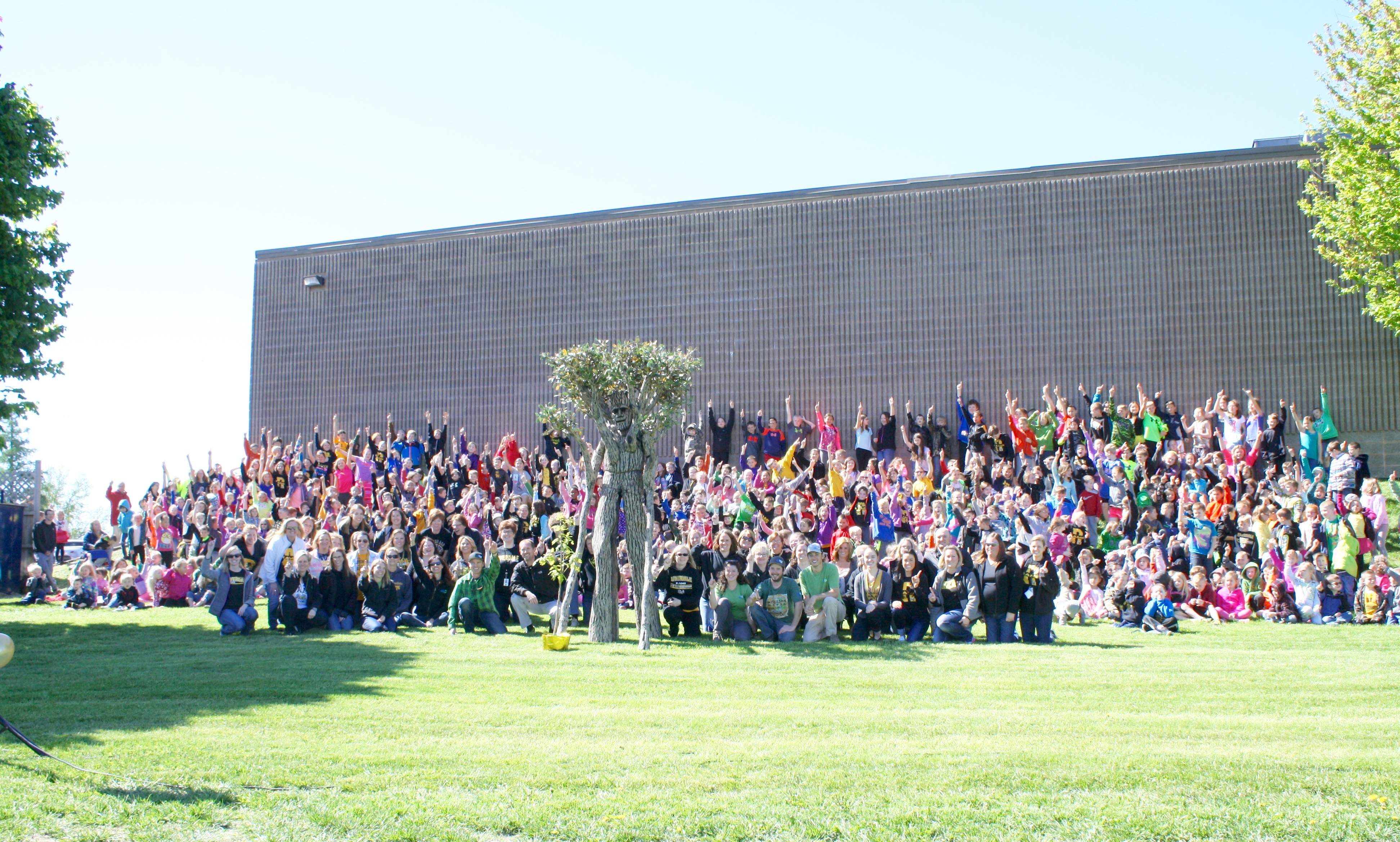 ---
FAQ's
About the MillionTrees Project

The MillionTrees Project was initiated in 2007 to help further our mission to protect, preserve and restore the natural environment of our nation's major rivers and their watersheds. Our mission is to not only clean up the riverways but to also enhance the watershed by planting native trees and removing invasive plants.

In 2007, we started collecting and planting acorns with the goal of growing one million trees. We reached that goal in 2016 and now we're shooting for another million!

In May 2014, we broke ground on our new tree nursery located at 6000 Eastern Avenue in Davenport, IA. After two to three growing seasons, the trees are harvested and new acorns are planted each fall.

How can I volunteer?

At LL&W, we're all about bringing people and the planet together!  So what better way to harness the energy of your daughter's scout troop, impress your boss and co-workers, or show your Mom you love her than digging in the dirt TOGETHER!!!   In 2020, we will be hosting volunteer events at our tree nursery in Davenport, IA (6000 Eastern Avenue) on the following Saturday mornings from 9 AM-Noon: 

May 16th
June 20th
July 18th 
August 15th

We'll also need help planting acorns on Saturday, October 31st!   Costumes highly encouraged!!!!    

Send a quick email to trees@livinglandsandwaters.org  and say "Hey!  Put me on your MillionTrees Project Volunteer list!" to be notified about events and links to register.  We also post our calls for volunteers on our Facebook page so be sure to "Like" LL&W…and tell your friends, too!

Why is this project important?

Over the last 150 years, there has been a decline in tree diversity along the shorelines of the Midwest's mightiest rivers as hardwood trees (such as oaks, hickories, pecan, paw paw, etc.) have been depleted for fuel and building materials, and by flooding and disease. Everyone assumes that there is an abundance of wildlife on the river but many species have nearly disappeared because of the absence of food as the trees that currently exist on the river have little or no food value for wildlife.

The MillionTrees Project will only plant trees that produce nuts and fruit so that ducks, songbirds, squirrels, wild turkeys, etc. have a viable food source. These strong hardwoods also create a wonderful habitat for wildlife and nesting birds.

The roots of trees act as filters. Especially when planted along waterways, these roots can help reduce the amount of pollution and run-off entering our creeks, rivers and streams.

Trees grow long and strong roots in order to keep them in place. These same roots also help keep the ground in place and reduce erosion.
Diversifying the current makeup of trees along our shorelines and in our communities increases the opportunities for beneficial wildlife and insects to live. It also helps protect against viruses, bores, etc. that could otherwise deplete an entire forest that's made up of just one or two species.

Trees filter the air we breathe. By absorbing carbon, they reduce the impacts of climate change and the leaves also produce oxygen for us to breathe.

When planted along shorelines and islands, these trees produce shade over our waterways, keeping them cool for aquatic life and reducing the intensity of algae blooms and eutrophication of our waters. They also keep humans and wildlife safe and cool during hot and steamy summers.

Aside from all the health and wildlife benefits, trees are just plain beautiful and increase aesthetics everywhere they are planted.

Perhaps the most important part of this project is the community involvement. Thousands of volunteers annually help LL&W with packaging and planting trees throughout the Midwest.

How can I request trees?

To be placed on the notification list to request trees for the 2020 season, please email trees@livinglandsandwaters.org before C.O.B. February 21st.  All requests to be placed on the notification list received after February 21st will be placed on the 2021 notification list.  Please note that we start a new notification list each season, and you must request to be added each year.  And, because its always first come, first served once we begin taking orders, we can't guarantee that if you're on the notification list that you'll receive trees.

Detailed species information & planting instructions.

We all know trees have leaves and branches but not all trees are created equal!  Learn more about the Bur Oaks, Red Oaks, Swamp White Oaks and Persimmons we're giving away in 2020 and impress your friends with your new knowledge!

Not sure if a persimmon or a bur oak will grow well in your area?  Please only plant what's native!  Check out the Native Ranges of each of our species! 

We care about all of our little trees and want them to grow big and strong….and hope you do too!  Help ensure their survival by reading our Planting and Care Instructions!
To learn more or to get involved, please email trees@livinglandsandwaters.org!