Freshwater Mussels Gym Blog: Part 1
Article 2 - February 1, 2019
Written by Derek Mitchell
---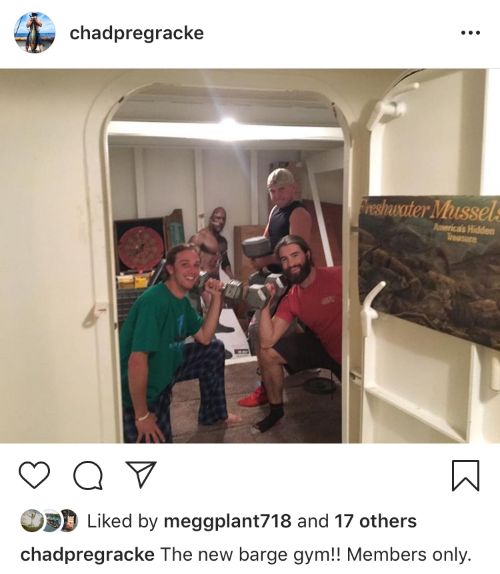 The LL&W Freshwater Mussels Gym is a weight room/secret elite social club in one of our basement barge chambers. At the core of our mission is an unwavering determination to ensure the voice of our constituency is heard and to affect change in the lives of those we serve. We have a responsibility to our community and our donors and work hard to ensure long-term sustainability of the organization and our physical fitness cannot be overlooked.
We hope you enjoy this insider look into another side of Life in the Trash Lane! Tune in to Freshwater Mussels Gym Blog: Part 2 in two weeks! 
Derek's Story
If you want something done right, you just have to do it yourself. Hi, there! Derek Mitchell here owner/manager/founder of Freshwater Mussels Gym. When I first took a look into the old basement gym I thought to myself, "Wow, what a dump." Being the meat castle that I am, I knew it was time for a change. So, change is exactly what I enacted but not without some barriers to success.
My first order of business was to make the place feel cooler. There was absolutely nothing happening in there, just a few weights and a workout bench. And an odd amount of Suzanne Somers and Jillian Michaels posters hanging on the walls. After removing the dozen or so posters, I thought it would be better to have inspirational celebrities watching us while we worked out, such as Dwayne "The Rock" Johnson, and it didn't stop there! We installed better lighting, added more seating AND hung a dartboard for a nice post workout burn. Not only can you get swole but you can sit and have a nice conversation with our Co-Manager, Dan Breidenstein. Our amazing staff is what makes the gym such a great place.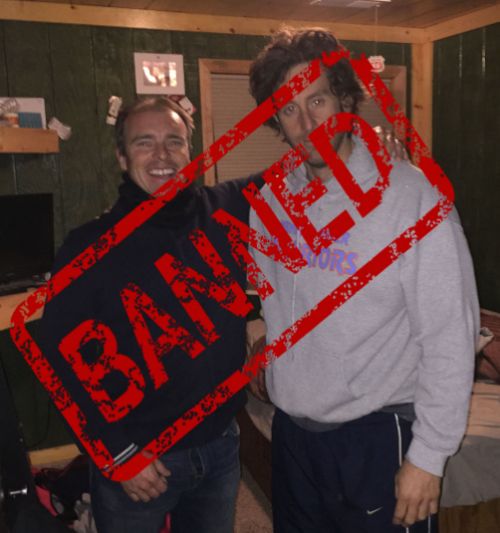 Suffice it to say, Freshwater Mussels Gym now has a new young, hip and cool vibe to it that it certainly didn't have before we put some TLC into it.  Dan and I were very excited to show our new hangout spot to the whole crew! It seemed to be a major hit! Everyone wanted to be a new member of the gym! Everyone besides Nozzy and Chad, that is. Apparently too cool for the membership, they even went as far as spying on us during one of our bulking sessions. We believe they were the gym vandals, sadly. Yeah, we couldn't find our Stone Cold Steve Austin cutout for a few days and ended up finding him in the lady's bathroom closet. And that's what led us to issue a lifetime ban to Chad and Nozzy. As I said, the gym had this new young and hip vibe to it that we couldn't have these two old guys in the place making it lame.
If there are any other potential members looking to sign up for Freshwater Mussels Gym, please come on out for a river cleanup and then just a brief personal evaluation with Dan and myself and you're in (we have the coolest volunteers so there is no doubt as to your credibility)!
---
True Story
This is the true story of 10 river rats picked to live on a barge, clean up rivers and their watersheds, work alongside volunteers and have their lives turned upside down. Follow along to find out what happens when people stop being trashy and start getting environmentally savvy!