CELEBRATING 25 YEARS
We are excited to announce the Barge Party is back! The Barge Party will help us celebrate 25 years of cleaning America's Rivers! 
Our Barge Party is going to be held in June, in the Quad Cities on the Mighty Mississippi. This is our biggest event of the year with over 900 in attendance.  It brings our crew, sponsors, and supporters together for our only fundraising event of the year.
Enjoy a night of fun along the beautiful Mississippi River that includes a Fish Fry & Shrimp Boil, BBQ, Wine Pull, Silent Auction, Art Auction, Barge Tours, Cash Bar, and Live Music By Aaron Kamm and the One Drops!
Barge Party Information:
June 16th, 2022 – 5:30-9:00pm
Schwiebert Riverfront Park
1st Avenue Rock Island, IL
Ticket Options:
Individual tickets are $75 
Table of 8 is $600 - Table reservations are limited.
---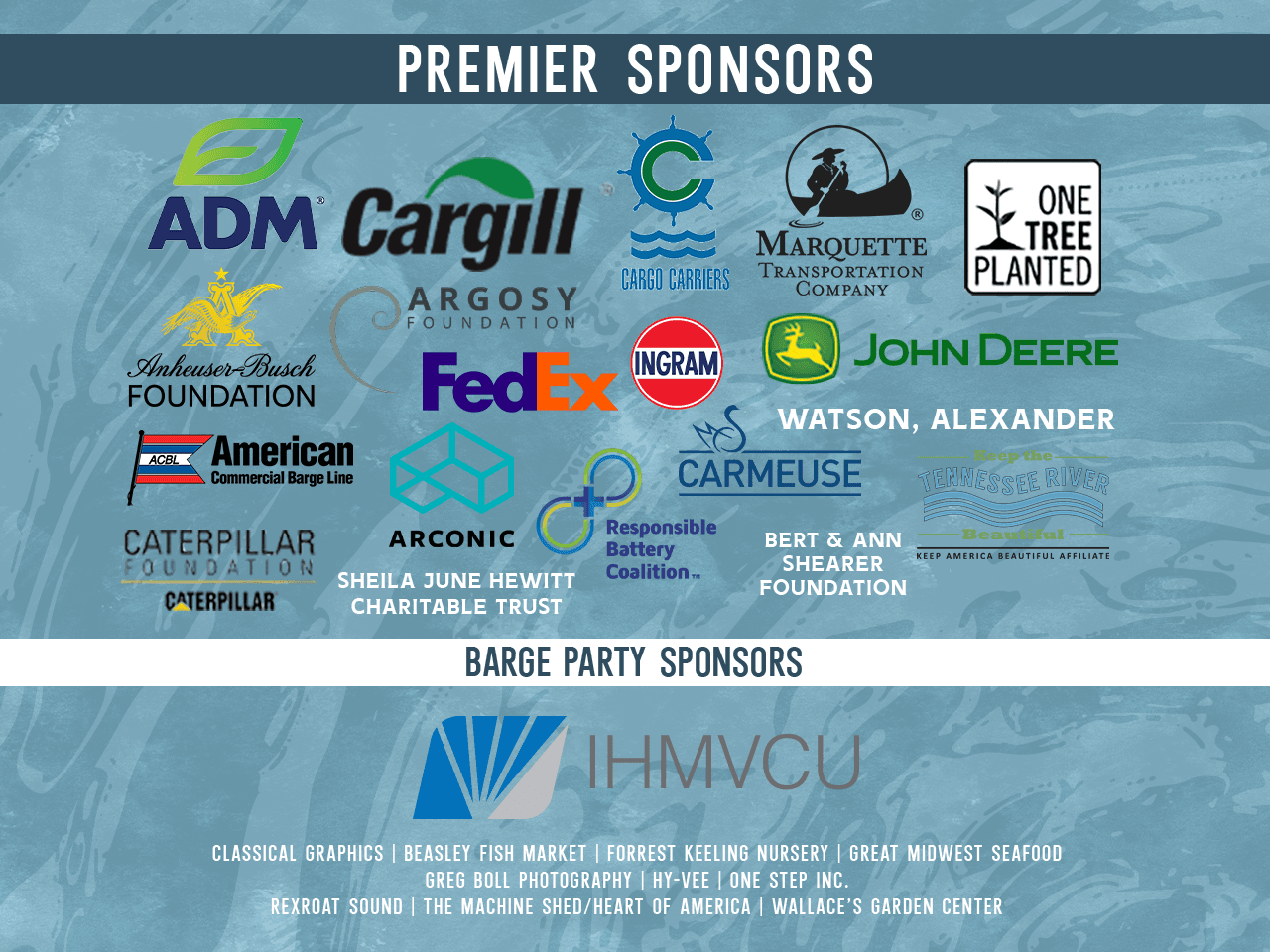 CALLING ALL ARTISTS
LL&W is searching for local artists to participate in their 25th anniversary Barge Party Art Auction! 
Do you love to draw? Are you a painter, sculptor, photographer, woodworker or all around artist? We are looking for pieces to feature in our silent art auction. We are encouraging artists to donate an environmental theme-artwork made from natural, repurposed or recycled materials, but all donations and media are appreciated! In 2003, the Barge Party Art Auction was developed, in part, by local artist Heidi Sallows, to help raise operating funds for LL&W.
About the Auction:
The silent Art Auction will start at 5:30 p.m. and end at 7:30 p.m., with all proceeds being donated to LL&W
Entry Forms can be completed online and must be submitted by June 8th as SPACE IS LIMITED.
Click here to register artwork!
Artwork needs to be delivered to the Barge Party site on Thursday, June 16, between 10:00 a.m. and 2:00 p.m. To make special arrangements contact Atlanta at 309-207-5630 or Atlantadawnart@gmail.com.