Freshwater Mussels Gym Blog: Part 2
Article 3 - February 15, 2019
Written by Mike Coyne-Logan
---
The LL&W Freshwater Mussels Gym is a weight room/secret elite social club in one of our basement barge chambers. At the core of our mission is an unwavering determination to ensure the voice of our constituency is heard and to affect change in the lives of those we serve. We have a responsibility to our community and our donors and work hard to ensure long-term sustainability of the organization and our physical fitness cannot be overlooked.
We hope you enjoy this insider look into another side of Life in the Trash Lane! Turn back to the first Freshwater Mussel's Gym Blog to see Derek's side of the story.
Coach's Story
In the early days of Living Lands & Waters' floating classroom/house barge, aptly named "Teamwork," I set aside space in the basement to work out. However, what has become of it is a disgrace and I need your help. Hello, Coach here to tell my side of the Freshwater Mussels Gym story!
I carved out the space located in one of the basement chambers and left some of my weights in it. The makeshift gym had a very blue-collar and primitive feel. It was perfect for when we were on the move or in more remote locations so I could still get a little workout in for the day. After all, removing river trash takes muscle power (not mussel power)!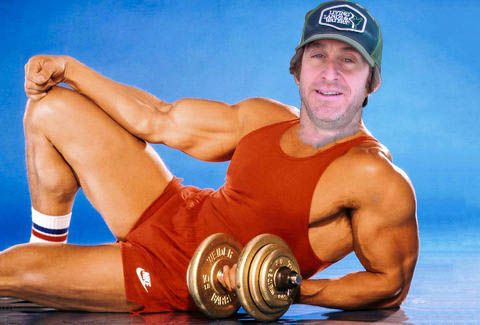 Then, one day, I returned to the barge to find that my simple but useful workout space had been taken over by some of the younger crew members. They wouldn't even allow me in and had given it a new name - Freshwater Mussels Gym - but there was nothing fresh about the situation at all.
These green crew members claimed that they had created a new gym and, when I asked about the membership policy, they told me I didn't meet the requirements to become a member. They also refused membership to Chad. The whole membership policy screamed of age discrimination. These were my weights they were (allegedly) working with and yet they had the audacity to say I couldn't be a member!
But, why?
After further investigation, I came to discover that they weren't really using the provided weights much, if at all. In fact, there wasn't much working out going on as far as I could see. These millennial crew members had transformed my blue collar, primitive workout area into an underground social club! The space now gave off a Starbucks meets a Pampered Chef party vibe. On many occasions, I would spy from the outside of the gym to observe them gossiping and chatting about the latest episode of Keeping Up with the Kardashians or what they just read in Teen magazine. They would often take selfies as well and post them to Instagram with #swole.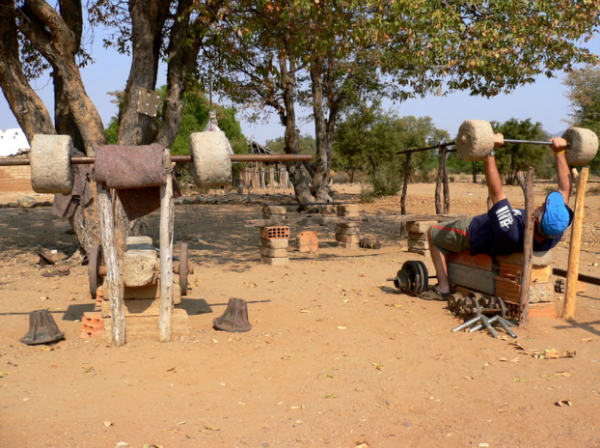 What?
To boot, there were several Snapchats of them doing two push-ups or a random sit-up, but most of the time there was little or no actual working out going on. Such a disgrace!
In an attempt to make the Freshwater Mussels Gym seem more badass, they even put up life-size cardboard cutouts of The Rock, "Stone Cold" Steve Austin, Elvis Presley and Al Pacino's character, "Scarface." All people in real life who I am confident would not be caught dead in a place like that.
RIP Elvis and my sincerest apologies to all of you for this monstrosity!
I am urging everyone to write their congressman right now asking to end Freshwater Mussels Gym's blatant discriminatory policies. I have also started a petition to sign on my website, "Freshwaters Turned Stale." Please help us old-timers bring a sense of pride and regain access back into the gym space I founded!!
Putting an end to this nonsense will be the last thing we do….right after our next big achievement! Whether using muscle power or, cough, mussel power to get the job done, we have set out in 2019 to remove one million pounds of trash in one year. Who's with us??
---
True Story
This is the true story of 10 river rats picked to live on a barge, clean up rivers and their watersheds, work alongside volunteers and have their lives turned upside down. Follow along to find out what happens when people stop being trashy and start getting environmentally savvy!